IN LIMERICK'S HEART AND YOURS, SINCE 1852
ME TIME AT
THE MILK MARKET
Food, Family, Friends
THREE SWEET Fs TO THE WORLD
All weather. All weekend. Under the canopy.
Friday lunch specials - cafe culture & live music 12.30-2pm
Saturday:  our famous farmer's market
Sunday: Family Relaxation Day -coffee, cheese, crêpes, chocolates, occasional crafts - and yoga!
BREAD, CHEESE, FRUIT, VEG, FISH, MEAT & POULTRY.
COFFEE, PASTRIES, HOT FOOD, FASHION, FLOWERS AND CRAFTS
ALL WEATHER. ALL WEEKEND. MEET THE TRADERS.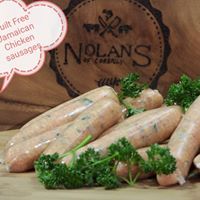 It shouldn't come as much of a surprise in Limerick – aka Pigtown – that we have a growing number of really exceptional artisan butchers, and the Milk Market is home to one of the city's finest, Alan Nolan of Nolans of Corbally Butchers. Wexford-born, Alan found his home in Limerick after years working in…
Read More

→
It's an idea that was born when a man from Wicklow and a woman from Limerick met a woman from Canada in Peru. It sounds like a riddle wrapped in a Limerick, but despite its complex backstory the idea for food tours of Limerick's Milk Market is really very simple. Teacht Linn Milk Market Food…
Read More

→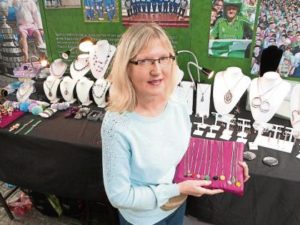 Limerick's Milk Market is famous for the variety and international flavour of its food stalls, but the market is also home to many gifted craftspeople, none more accomplished than Jane Neville, who has been selling her designer jewellery at the market for almost a decade. "I make traditional necklaces with freshwater pearls and with fire…
Read More

→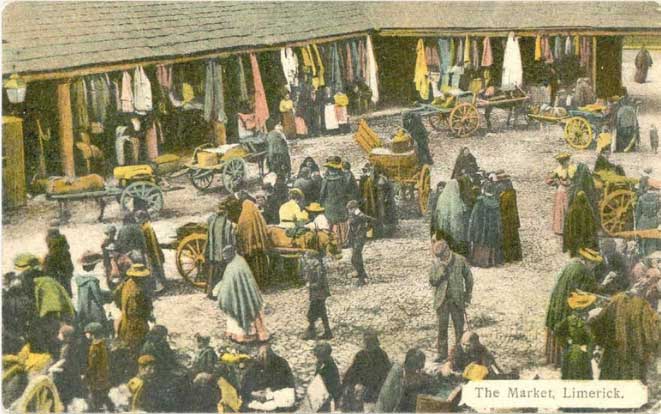 OUR HISTORY
Limerick once had a Pig Market, a Butter Market, a Hay Market, a Potato Market and a Corn Market, which was also known as the Milk Market. These Markets were dotted throughout the city.