IN LIMERICK'S HEART AND YOURS, SINCE 1852
ME TIME AT
THE MILK MARKET
Food, Family, Friends
THREE SWEET Fs TO THE WORLD
All weather. All weekend. Under the canopy.
Friday lunch specials - cafe culture & live music 12.30-2pm
Saturday:  our famous farmer's market
Sunday: Family Relaxation Day -coffee, cheese, crêpes, chocolates, occasional crafts - and yoga!
BREAD, CHEESE, FRUIT, VEG, FISH, MEAT & POULTRY.
COFFEE, PASTRIES, HOT FOOD, FASHION, FLOWERS AND CRAFTS
ALL WEATHER. ALL WEEKEND. MEET THE TRADERS.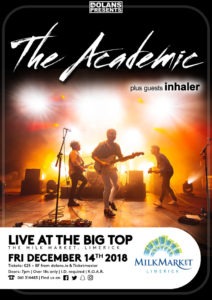 By |
Friday, December 14, 2018 19:00 – 22:30 Live At The Big Top The Milk Market Corn Market Row Limerick Fresh from playing one of the most talked about shows of the year at a sold out Iveagh Gardens in Dublin last weekend, Ireland's favourite indie outfit, Westmeath 4 piece, The Academic have announced date at…
Read More

→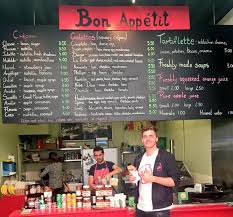 FONDLY known as Seb and Kasia, Sébastien Ridoux and Katarzyna Wiacek attract long queues at Bon Appétit, their French Crêperie in the Milk Market. With the birth of their first child, Juliette (named after one of their popular pancakes), and a business booming after surviving the recession, the couple has come a long way from…
Read More

→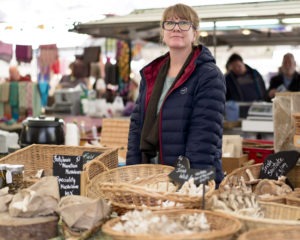 Based in the Ballyhoura Mountains which border the counties of Cork, Limerick and Tipperary, Ballyhoura Mountain Mushrooms is an award-winning company run by Dr Lucy Deegan and Mark Cribbin. Whether supplying Michelin star restaurants like Chapter One in Dublin, small cafes or the home cook, Lucy and Mark have a very simple aim – to…
Read More

→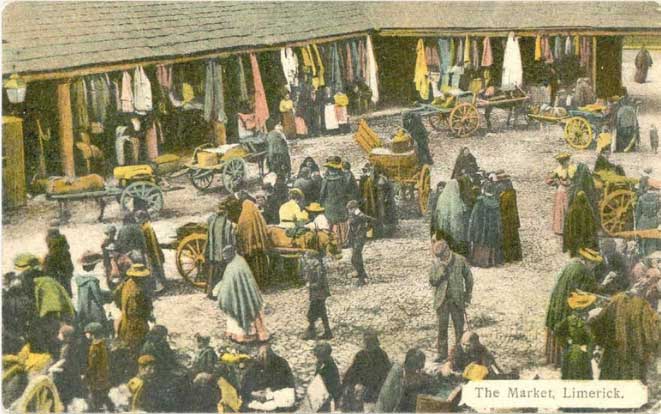 OUR HISTORY
Limerick once had a Pig Market, a Butter Market, a Hay Market, a Potato Market and a Corn Market, which was also known as the Milk Market. These Markets were dotted throughout the city.