IN LIMERICK'S HEART AND YOURS, SINCE 1852
ME TIME AT
THE MILK MARKET
Food, Family, Friends
THREE SWEET Fs TO THE WORLD
All weather. All weekend. Under the canopy.
Friday lunch specials - cafe culture & live music 12.30-2pm
Saturday:  our famous farmer's market
Sunday: Family Relaxation Day -coffee, cheese, crêpes, chocolates, occasional crafts - and yoga!
BREAD, CHEESE, FRUIT, VEG, FISH, MEAT & POULTRY.
COFFEE, PASTRIES, HOT FOOD, FASHION, FLOWERS AND CRAFTS
ALL WEATHER. ALL WEEKEND. MEET THE TRADERS.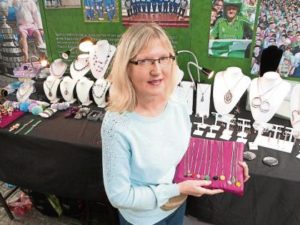 Limerick's Milk Market is famous for the variety and international flavour of its food stalls, but the market is also home to many gifted craftspeople, none more accomplished than Jane Neville, who has been selling her designer jewellery at the market for almost a decade. "I make traditional necklaces with freshwater pearls and with fire…
Read More

→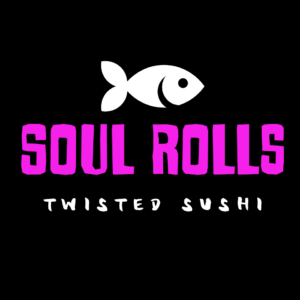 When people look for a magical, quick fix to something they invariably search for the often elusive silver bullet. Louise Miller's silver bullet solution for supplying sushi at Limerick's Milk Market came in the form of a custom-designed sushi kitchen, built to order inside a silver coloured food truck that's shaped like a bullet. It…
Read More

→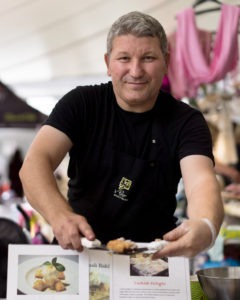 Sefik Dikyar's journey to Limerick from the town of Tire, near the city of Izmir on Turkey's Aegean coast, has all the drama of the hit film Four Weddings and a Funeral. A surprise invitation to a wedding, then a last-minute invite to stand in as an emergency witness for the groom, led to Sefik…
Read More

→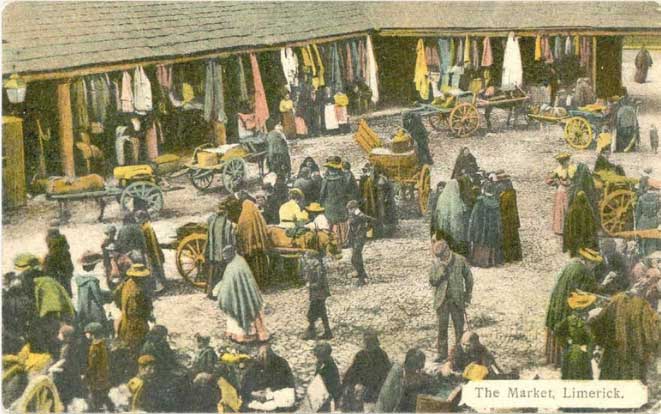 OUR HISTORY
Limerick once had a Pig Market, a Butter Market, a Hay Market, a Potato Market and a Corn Market, which was also known as the Milk Market. These Markets were dotted throughout the city.