Vito Vintage clothing store has found the perfect fit with its new permanent space at the Milk Market.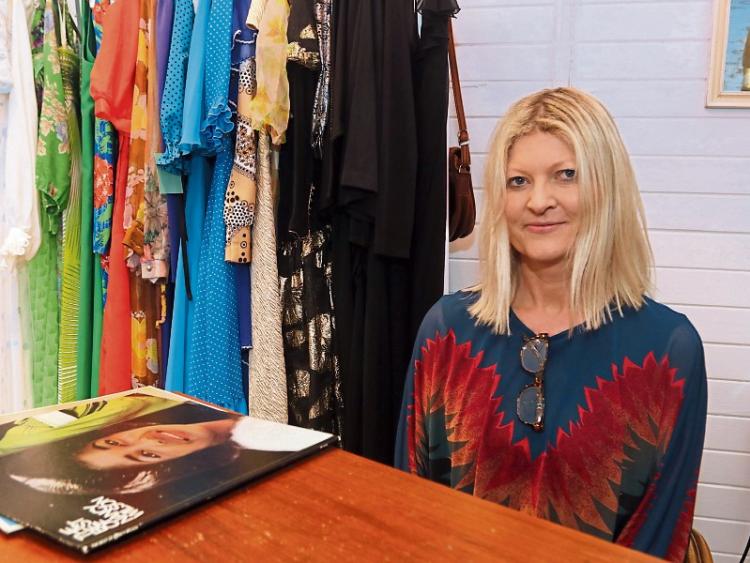 Since her days as a fashion and design student at Limerick School of Art and Design, Caroline McBrearty has always had an artistic bent. Vito Vintage marries her intuitive eye for fashion and her skills as a former art teacher with her drive for sustainability.
"One of my great passions is curating unique and well crafted vintage clothing, handpicking every piece with a strong sustainable vision and a good price point. I like to mix bombshell vintage pieces with emerging and current trends.
"From my time as a fashion student in LSAD I have learned to recognise an artfully crafted vintage garment when I find it. I also love to upcycle pieces for Vito Vintage.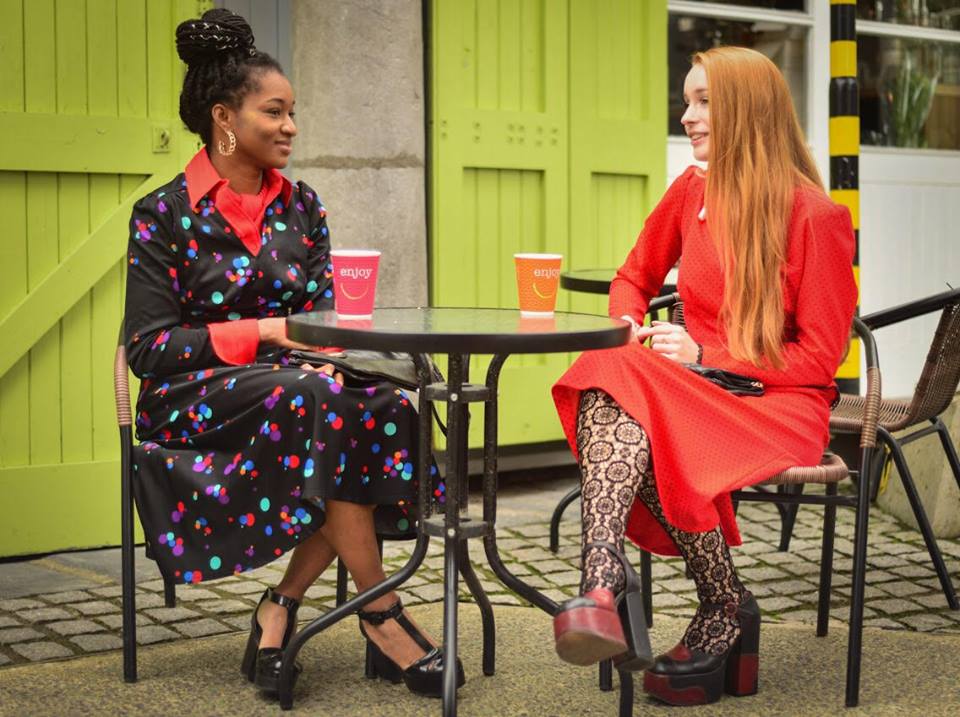 "It takes a lot for me to lose my cool, but it annoys me when I see the effects that fast fashion is having on our carbon footprint. I believe that with a few simple sustainable fashion changes, we could make some substantial change. If we invest in sustainable brands, shop second hand, filter out microfibres andshop locally, then we can make a huge difference. We need to practice more slow fashion and anyway it's much more interesting to wear clothes that tell a story!"
The story of Vito Vintage begins in October 2018 when Caroline began operating a pop-up store on Fridays and Saturdays in the Georgian public gallery at the Milk market.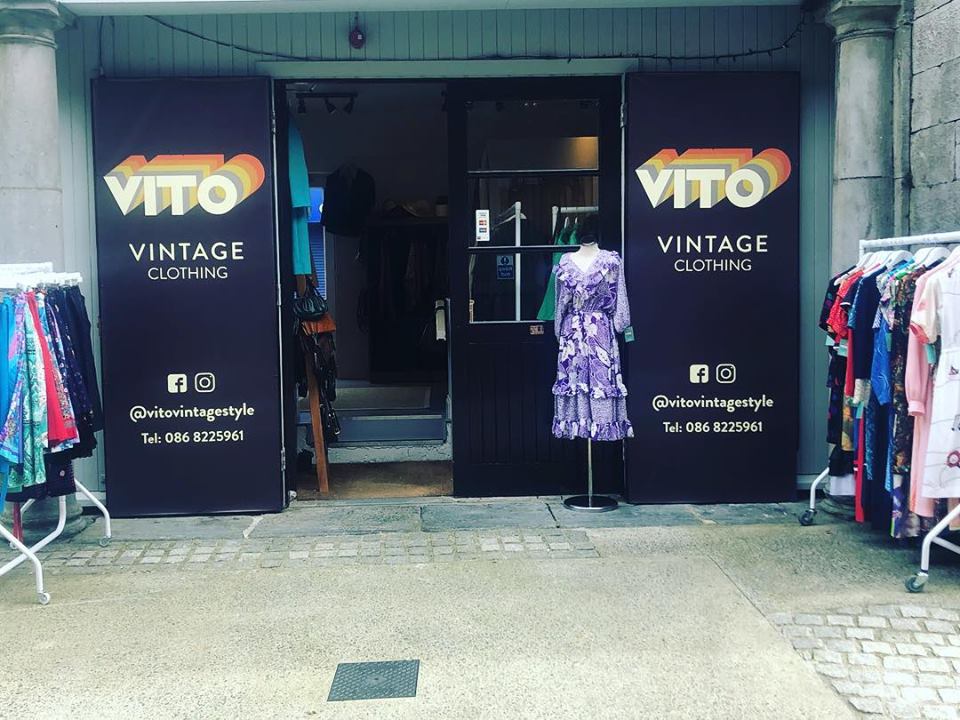 "I would come in on a Friday and set the whole shop up and leave on a Sunday and have to take everything home with me. It was a brilliant location to test the water, and I found women aged from their mid-twenties up to their sixties really appreciated having something different on offer. Now it's great to have this new permanent unit next door to the gallery and in the heart of the Milk Market.
"I can leave everything here and give more attention to detail when I don't have to bring everything home with me on a Sunday. I am always thinking of how I can improve the Vito Vintage brand. My next step in growing the business would be to set up a Vito Vintage online shop."
Everything about Vito Vintage, from the store design, the company logo, through to the fashion itself speaks to Caroline's singular style. The store has an eclectic mix of quality vintage clothes, sourced from stores across Europe. The pieces date from the 1940s up to the 1980s.
You'll find vintage, lined, Japanese tea dresses for approximately €55, pure wool coats (€65-70) from the Seventies, with distinctive period buttons which are rarely used in modern garments. The common thread among the vintage sparkly sequin tops, faux fur coats, pleated and A line skirts, and Seventies macs is the individual style each piece denotes.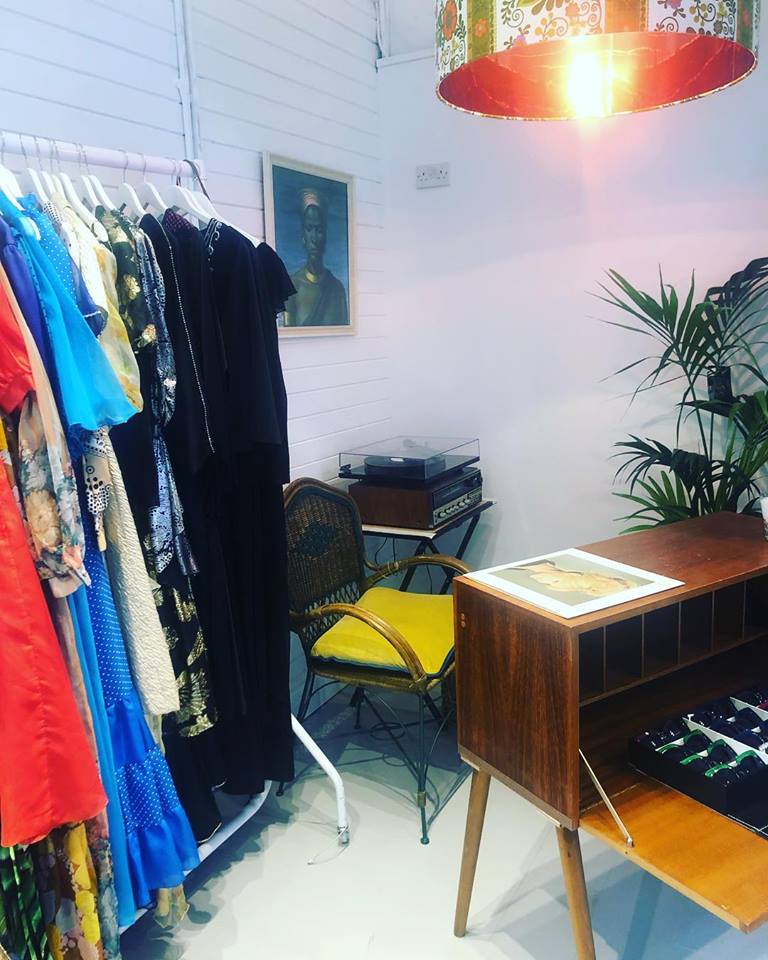 "It's important to me that the clothes are unique and of the highest quality. It is good to know in today's world of fast fashion that no one else will be wearing the same piece.
"My price point is good because I want the store to be accessible. They are high quality pieces. The only thing you have to be careful of with vintage is the sizing – I encourage all my customers try the items on because a 44 in vintage could be a 12 in today's sizes as shapes and sizes have changed so much over the years. I cater for all sizes and all ages really, with most of my customers ranging in age from their mid-twenties up to their sixties.
"I'm constantly looking out for something that's well-made and well finished and has that vintage feel to it. I'd pick things up in Limerick, Dublin or London occasionally, but really I source my clothes from right across Europe. It's hard to find some items – like my bag collection – there's Forties bags in there, crocodile and reptile bags, box case bags from the Sixties."
The bags range from €65 to €80. There's an exhaustive range of jackets, and Seventies macs.
As well as offering personal styling tips to customers in the shop, Caroline also works with film and stage designers and stylists who are looking for vintage clothing, accessories and costumes. A keen supporter of the arts community in Limerick, Caroline takes inspiration from attending art exhibitions and watching arthouse movies. As a busy wife and mother, she makes the most of her precious downtime by painting portraits mainly in oils.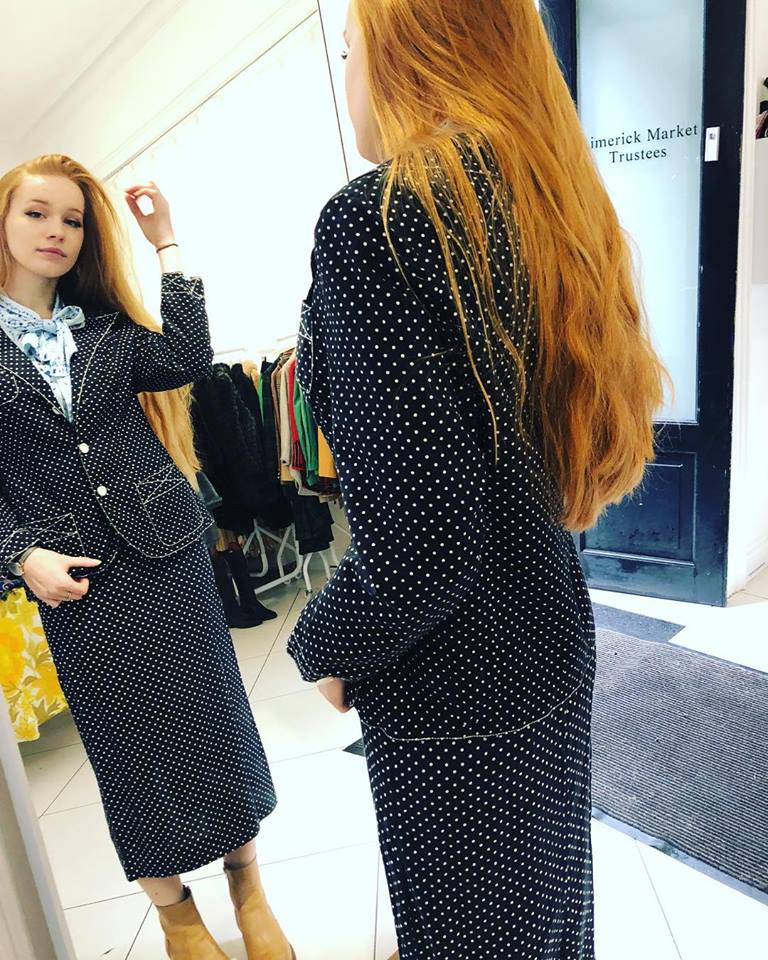 "I am always looking at the fashion trends. The Seventies macs are all in at the moment. I have some gorgeous kimonos, straw hats, evening wear hats, evening wear dresses from the Sixties and Seventies, crochet jumpers, little Sixties style tops and jackets. The Seventies blouses are very popular, as are the pussy-bow blouses. I have lots of sequin tops, which are good for evening wear.
"When I look around at all this vintage clothing, it was hell of a lot of work to have to pack and unpack all this stuff every weekend. I had other stuff at home but I just couldn't bring it all in. Now I have much more room to display it all."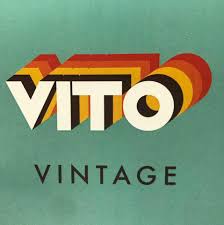 She may run her own vintage clothing store, but when it comes to her own vintage Caroline is shy about revealing when she attended LSAD.
"Let's just say it was a long time ago! I did the art and design teaching course afterwards and I was art teaching for a few years. I've always been painting at home as well, so you could say I've always had an artistic bent. I like to think that everything I sell from the Chanel style jackets to the dresses, clutch bags and sunglasses – they are all about sustainability. You are reinventing a garment, giving new life to a garment or a fashion accessory as opposed to it just going into the landfill. I think we should all be doing more of that."
Vito Vintage opens four days a week from 11am to 5pm on Thursdays and Fridays, 8am to 5pm on Saturdays, and 10am to 2.30pm on Sundays.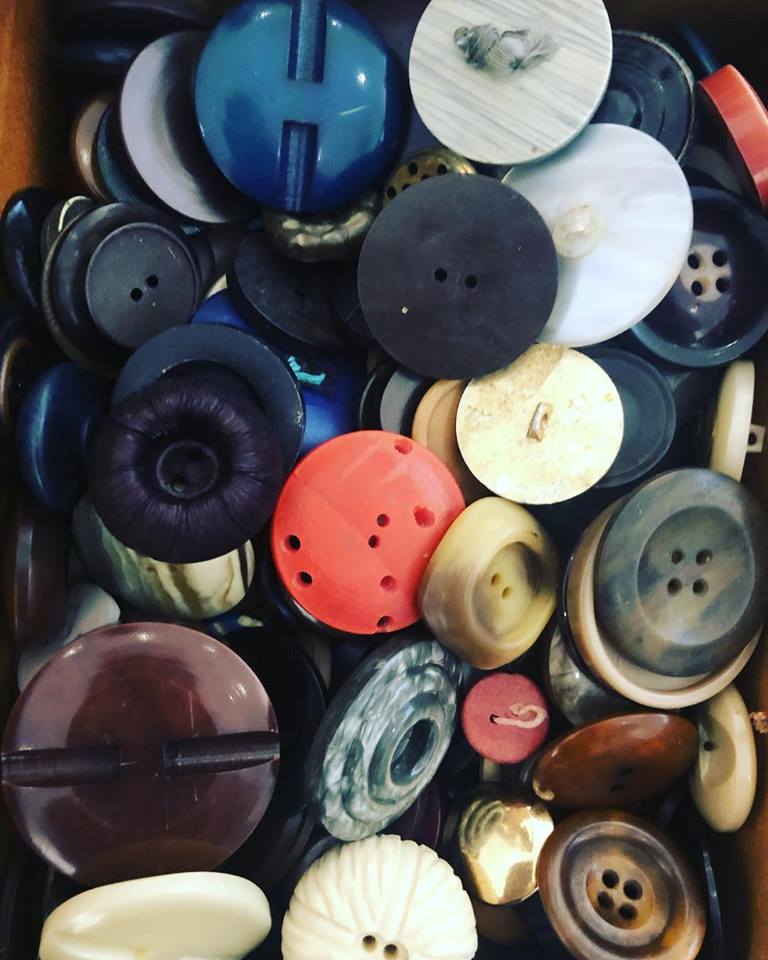 "Sunday is a quiet day in the Milk Market, but there's so much going on – like yoga. I 'd like to see more tourists referred here and more people to coming to the Market on a Sunday, to have a coffee, relax and browse. I don't think there's any other location that would suit me in Limerick. The Mlk Market has a special atmosphere and it's part of the fabric of Limerick."
Find Vito Vintage on Facebook