It shouldn't come as much of a surprise in Limerick – aka Pigtown – that we have a growing number of really exceptional artisan butchers, and the Milk Market is home to one of the city's finest, Alan Nolan of Nolans of Corbally Butchers.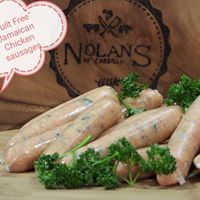 Wexford-born, Alan found his home in Limerick after years working in Dublin, Wicklow, Wexford and Waterford. He trained as a butcher 25 years ago and managed the fresh food department in Dunnes Stores' flagship Dublin store in Cornelscourt and also in St Stephen's Green. He also worked for Supervalu in a similar capacity before leaving Leinster for love in Limerick.
"I came to Limerick following a good Limerick woman from the Dublin Road, and now we're married with twin boys aged eight and another boy aged six. I managed the fresh food department of Supervalu in Newcastlewest before setting up in Corbally in the old AIB building about four and a half years ago. We've had a stall in the Milk Market for two years now, and it's all going well," Alan said.
"We are artisan butchers. We use local suppliers for all our beef, lamb, pork and poultry. In the Milk Market, and in Corbally, the demand now is for oven-ready meat dishes, so we do all our recipes in-house, everything from gourmet burgers to venison burgers, Morrocan stir fries, and Cajun chicken dishes."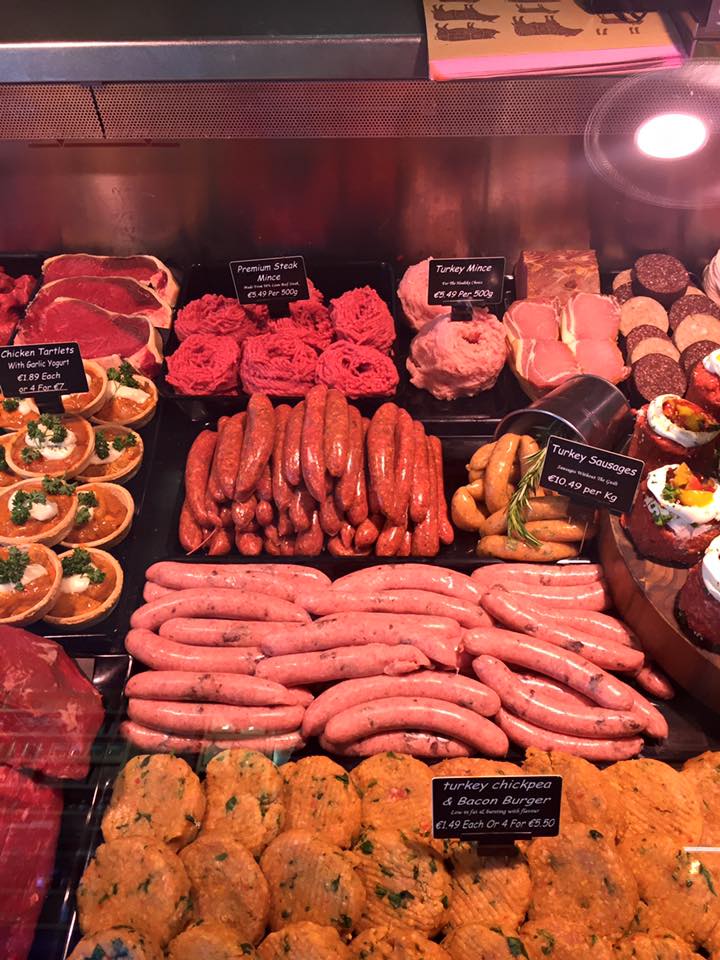 Artisan means a skilled craft worker who produces goods by hand – but, while Alan is certainly that, he also brings a bit of the artist to the butcher trade. His recipes are not only innovative, the meats are also healthy, and visually arresting with a personalised touch.
"It might seem like a new trend, but really the idea of artisan butcher has been around for a long time, even when I trained 25 years ago as a butcher. We like to prepare dishes that are ready to pop in the oven, that look good, taste good, and are healthy and we complement these with options for prepared vegetables."
Nolan's is also renowned for its lean packs – high protein meats, that are 98% fat free. You can buy five portions for €20. He sells these from his Corbally butchers, but customers can also order them for collection at his Milk Market stall.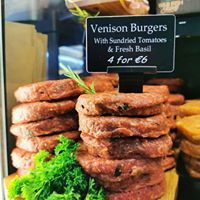 "We have over 30 lines to choose from in our lean packs. We would have a lot of customers, for example, who are on calorie-controlled diets, or who prefer to eat high protein meals. In our lean pack sausages, for example, we take out the fat and replace it with chickpea. We have Jalapeño burgers, fat-free steak, four different types of stir fry, two chicken, two beef, with Mexican or Cajun options."
Traditionalists and food reviewers often argue that a certain amount of fat is necessary, because that's where the taste of meat comes from. Alan agrees.
"Our best selling steak is rib-eye, which would have marbling in it, which is the fat that gives the taste. But in our 98% fat-free lean packs, the taste comes from the seasoning. Our Jalapeño burgers would have chilli and coriander in them. We want all our dishes to be healthier and tastier."
So, if you like your meat with an added dash of artistry, Alan Nolan's your man in the Milk Market – you'll certainly taste the difference.