It's an idea that was born when a man from Wicklow and a woman from Limerick met a woman from Canada in Peru.
It sounds like a riddle wrapped in a Limerick, but despite its complex backstory the idea for food tours of Limerick's Milk Market is really very simple.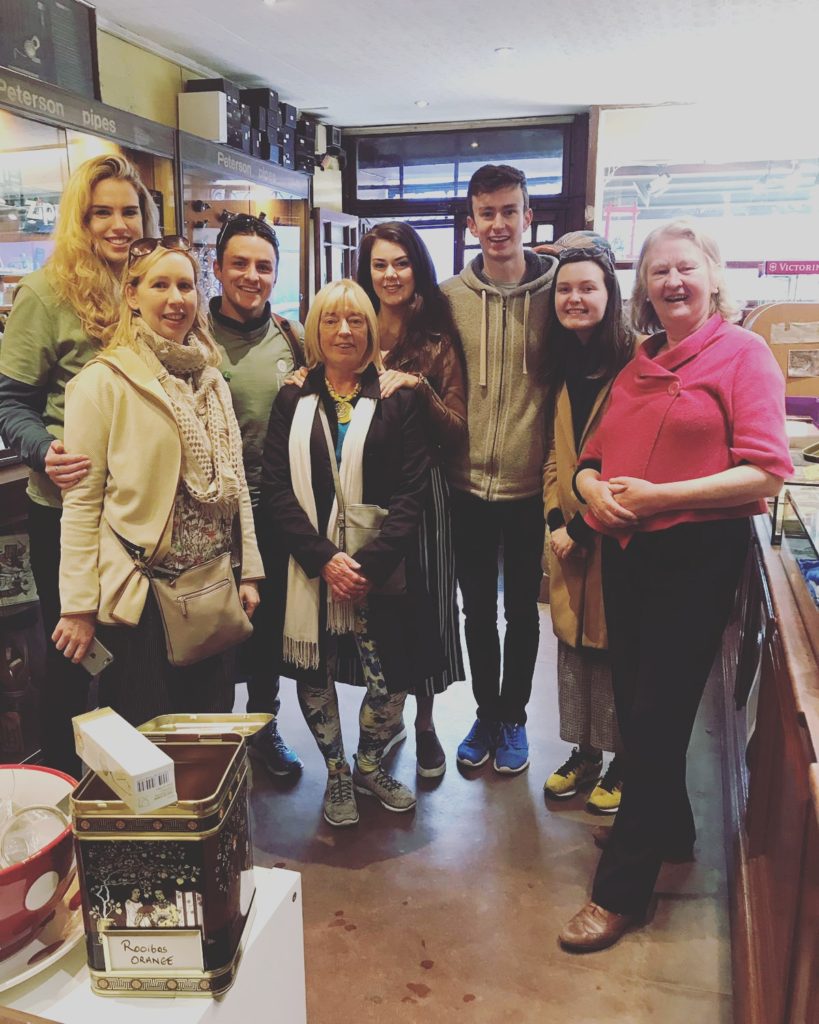 Teacht Linn Milk Market Food Tours is the brainchild of 26-year-old Wicklow man, Tom Downes, and 27-year-old Limerick native, Siobhan O'Neill.
"We had emigrated to New Zealand and we'd gone travelling to Peru where we met a woman from Canada who told us about food tours. We thought that would be a good idea for Limerick. We started in the Milk Market in May 2019, bringing people to ten different stalls, where they sample the food on offer, and learn about how the food is sourced and prepared and we tell them a little about the history of food in Limerick," Tom said.
The tour offers a walking tasting menu, where they sample the wares of the vendors as they go along.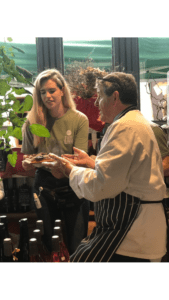 "We have mostly local tourists, so people who are in Limerick for the weekend from other parts of Ireland, but we also have English, America and Spanish tourists who join us. Unfortunately, a lot of tourists pass through Limerick without spending any great deal of time here, so this is a way of showing them the Milk Market and introducing them not just to the food on offer at the Milk Market but also to the personality of the vendors themselves."
The tour starts with the fruit and vegetable stalls, moves on to a stall selling spiralized home-made crisps, then to stalls selling charcuterie and cheeses. After the meat experience the tourists are taken to the Nutshed stall where they can sample vegan foods, including vegan peanut butter. From there, it's on to Country Choice where Peter Ward always takes time to talk to the tour about Limerick's food history, and where they sample Limerick ham. Then Theresa Storey of The Green Apron talks to them about how she sources and makes here jams and preserves.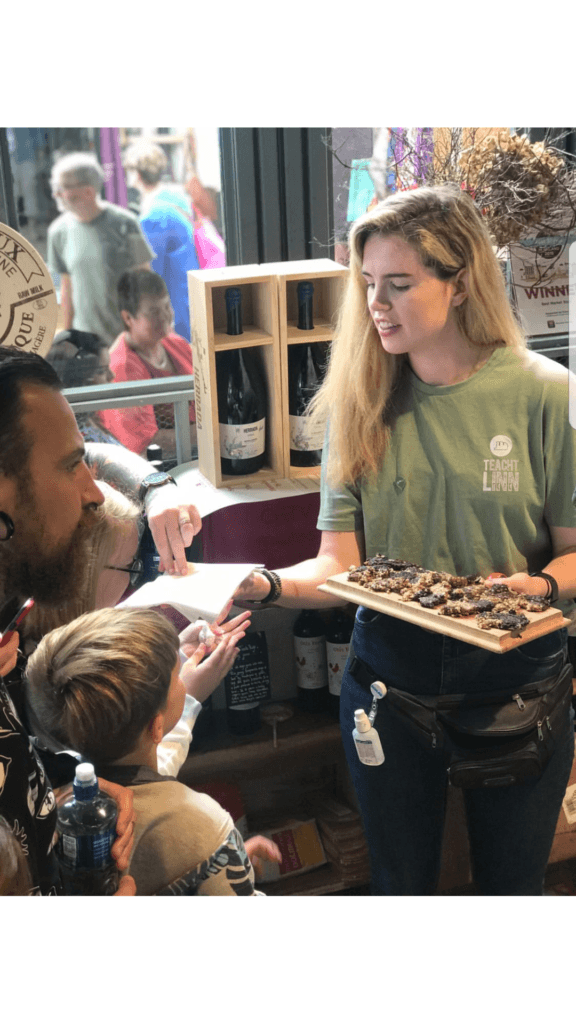 The tour stops for a sausage roll at Hot to Trot where Anne Fitzgerald and Deacy Stanhope fill them in on Limerick's long association with ham and pork, and where the name Pigtown comes from. Then the tour goes to one of the outside stalls to sample the wares at the Holy Bagel stall. The final stop on the tour is Cahill's tea shop just around the corner on Wickham Street.
"It's €30 for a two-hour tour where you can eat as much as you like. It's a great way of tasting what's on offer at the Milk Market while also learning about the source of the food, how it's produced, Limerick's very interesting food history, and the characters of the Milk Market," Mr Downes said.
You can find Teacht Linn Milk Market Food Tours on facebook, email: [email protected] or book a tour on their website www.teachtlinntours.com