Joanna first started trading at tea4you in the Farmers` Markets in 2010. She began with just 16 different types of teas and she still met with plenty of bemused customers who asking what type of sweets or spice they were.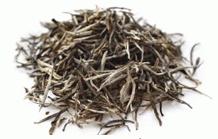 As Joannas customers increased and became regular she increased her range of teas to over 80 different types which she currently holds. At tea4you you can get white tea, green tea, oolong tea, black tea, Pu-erh, Herbal tea, Yerba Mate, Rooibos, Fruit tea, Blooming tea… from sleep well tea to energy tea, slim tea and tasty detox green tea and more…
Joanna has created the range of teas together with a tea expert in continental Europe and his small teams. Please note that all teas is packed fresh by hand to avoid breaking the leaves.
Tea4you are present at the Milk Market every Saturday next to The Milk Market Gallery.
Contact Details:
Address: 235 Coille Bheithe, Nenagh, Co. Tipperary
Mobile: 085 744 88910
Tel: 067 40081
Location: Milk Market Unit Every Saturday next to The Milk Market Gallery
Email: [email protected]
Web: www.tea4you.ie
Facebook: http://www.facebook.com/tea4you.ie