IN LIMERICK'S HEART AND YOURS, SINCE 1852
ME TIME AT
THE MILK MARKET
Food, Family, Friends
THREE SWEET Fs TO THE WORLD
All weather. All weekend. Under the canopy.
Friday lunch specials - cafe culture & live music 12.30-2pm
Saturday:  our famous farmer's market
Sunday: Family Relaxation Day -coffee, cheese, crêpes, chocolates, occasional crafts - and yoga!
BREAD, CHEESE, FRUIT, VEG, FISH, MEAT & POULTRY.
COFFEE, PASTRIES, HOT FOOD, FASHION, FLOWERS AND CRAFTS
ALL WEATHER. ALL WEEKEND. MEET THE TRADERS.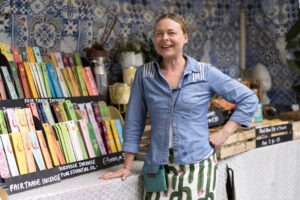 You don't have to be an expert in plants and flowers to have heard of Kew Gardens, the London home of the largest and most diverse botanical collection in the world.  So, while most people will have heard of Kew Gardens, many will be surprised to learn that Kew Gardens' former plant buyer is now…
Read More

→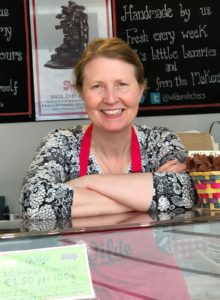 Money can't buy you happiness but it can buy you chocolate, which is a pretty good substitute, especially for a self-confessed chocoholic like Patricia Farrell. Patricia, pictured left, and her husband Con were both working in the Burren Visitor Centre in the late 1990s when they had the idea of setting up a business that…
Read More

→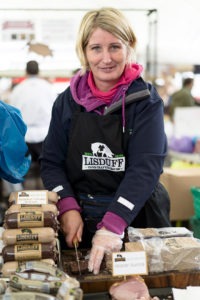 Fancy the sound of Cajun pudding made from turkey? Or Caribbean bacon in a bag? It may be a long way from the Caribbean to Tipperary but it's worth the wait when it comes to Lisduff Fine Food's imaginative, tantalisingly tasty bacon and turkey products, sold every Saturday at their Milk Market stall. Robert Tormey…
Read More

→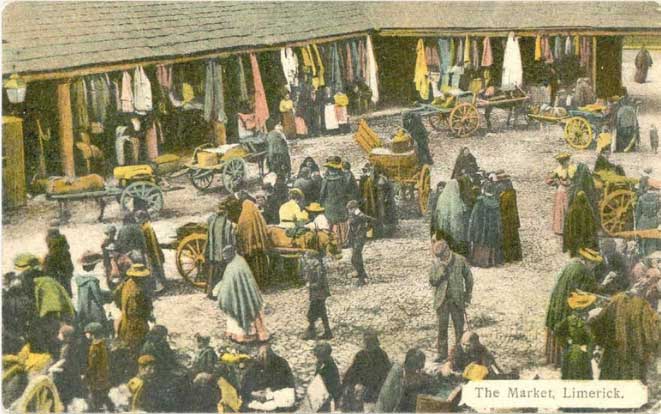 OUR HISTORY
Limerick once had a Pig Market, a Butter Market, a Hay Market, a Potato Market and a Corn Market, which was also known as the Milk Market. These Markets were dotted throughout the city.