IN LIMERICK'S HEART AND YOURS, SINCE 1852
ME TIME AT
THE MILK MARKET
Food, Family, Friends
THREE SWEET Fs TO THE WORLD
All weather. All weekend. Under the canopy.
Friday lunch specials - cafe culture & live music 12.30-2pm
Saturday:  our famous farmer's market
Sunday: Family Relaxation Day -coffee, cheese, crêpes, chocolates, occasional crafts - and yoga!
BREAD, CHEESE, FRUIT, VEG, FISH, MEAT & POULTRY.
COFFEE, PASTRIES, HOT FOOD, FASHION, FLOWERS AND CRAFTS
ALL WEATHER. ALL WEEKEND. MEET THE TRADERS.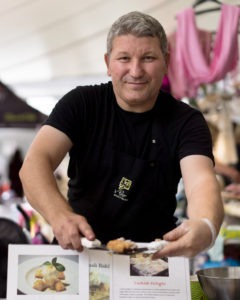 Sefik Dikyar's journey to Limerick from the town of Tire, near the city of Izmir on Turkey's Aegean coast, has all the drama of the hit film Four Weddings and a Funeral. A surprise invitation to a wedding, then a last-minute invite to stand in as an emergency witness for the groom, led to Sefik…
Read More

→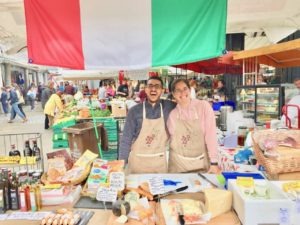 The Milk Market has an exotic mix of international food cultures but no market would be complete without an authentic Italian offering. Andrea Della Greca's Moca Food & Wine stall brings you everything from cold cuts to cannolis. Andrea hails from Tuscany, near the beautiful city of Lucca, which is famous for its renaissance walls…
Read More

→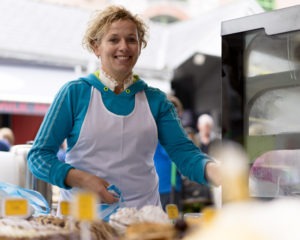 Ecaterina has been selling the most beautiful cakes imaginable in the Milk Market for ten years. Like a lot of the traders in the market, she learned her trade at her mother's knee. "Like a lot of Irish people, especially the women in the Milk Market, I learned how to bake from my mother. I…
Read More

→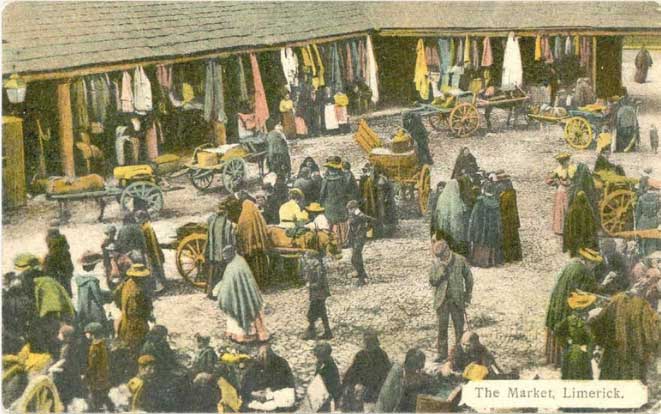 OUR HISTORY
Limerick once had a Pig Market, a Butter Market, a Hay Market, a Potato Market and a Corn Market, which was also known as the Milk Market. These Markets were dotted throughout the city.